Walking on Exmoor and the Quantock Hills
Exmoor and the Quantock Hills are an outstanding and highly varied walking region in the south-west of England, bordering the Bristol Channel and extending about 15 miles inland.
The aim of this site and the companion book is to provide a comprehensive guide to walking in the region. The emphasis is on longer walks (typically 7-12 miles), although there are a few shorter walks and plenty more included with the main walk descriptions as short-cuts and alternatives. The walk instructions are provided as PDF files that can each be printed on a double-sided sheet of A4 paper, or downloaded to a phone or tablet.
Use the menu on the left to navigate the site (or the link below if your browser doesn't show it properly). If you haven't visited before, be sure to read 'Introduction to the walks' and download the safety leaflet.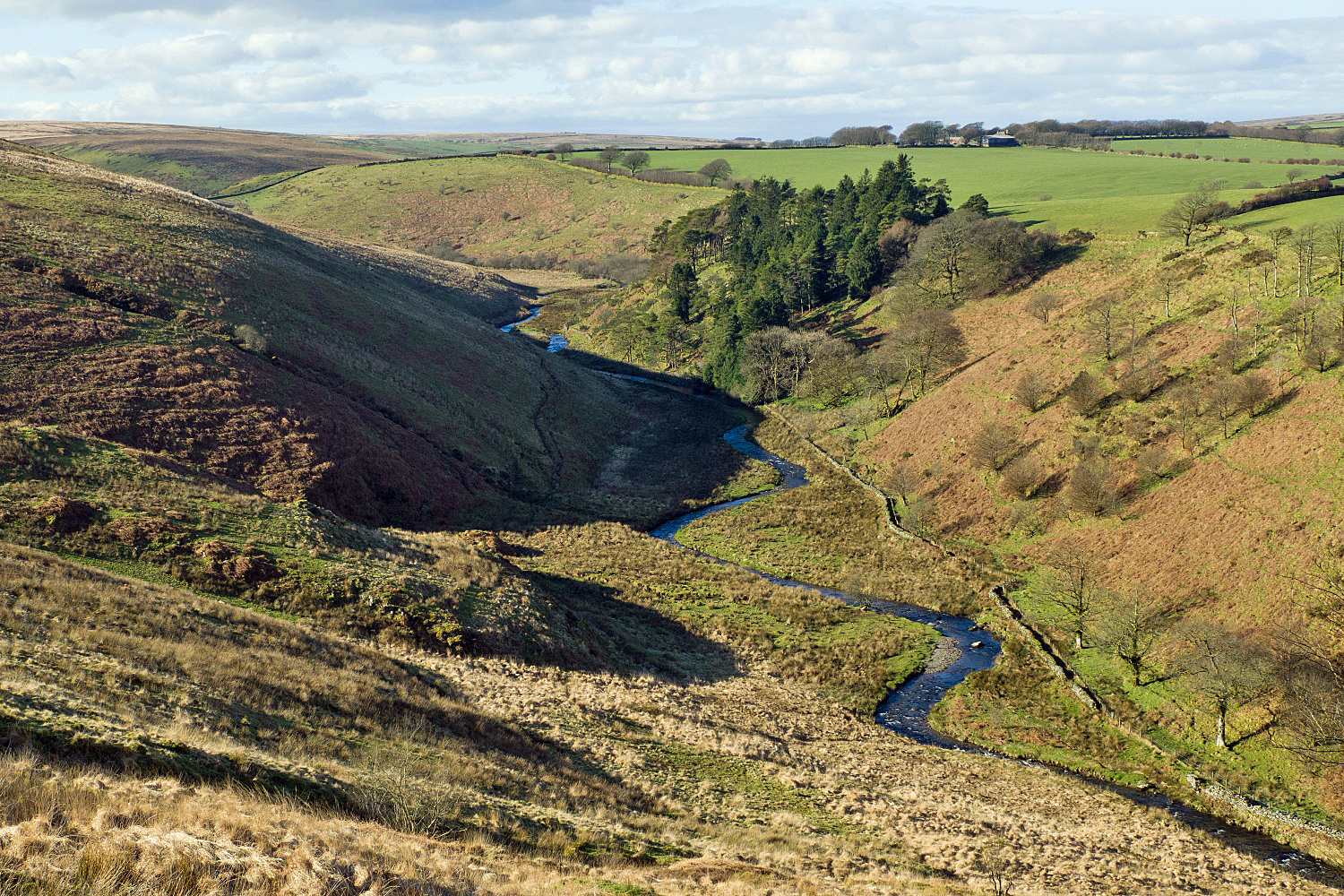 The Barle valley above Simonsbath. © Stan Lester.
Coronavirus
Walking on Exmoor and the Quantocks is an excellent way to keep healthy and distance yourself from others. But please follow the official guidance and regulations, avoid obvious 'honeypots' particularly at weekends, and give other people plenty of space. Tea rooms, pubs and cafes will start to reopen in July (some are doing takeway food and drink), and car parks and many (but not all) toilets are open. There is some general advice from the Ramblers Association here, and Exmoor National Park Authority has more specific information here. I won't be updating this message regularly, so please check with these sites (and the links on them) for what you can and can't do at the moment.
I haven't included any temporary changes on the walk descriptions, but will check refreshment-places and bus services when things are eventually (more-or-less) back to normal.