Walks on the Quantock Hills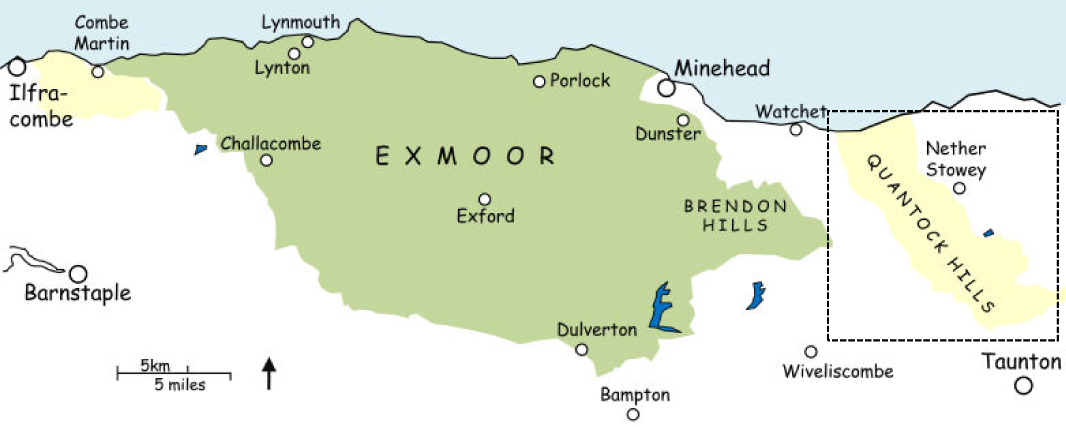 This page covers the Quantock Hills and the coast from Watchet to Lilstock. Click next to the pdf icon to download the route. Read the

safety information, and click

Map symbols for a key to the maps in the walk instructions.
44A Kilve and the Quantock coast

Walk44a ♦♦♦ 10.2 miles, 410 metres of ascent, circular, infrequent bus
44 Holford and West Quantoxhead

Walk44 ♦♦ 7.5 miles, 400m, circular, infrequent bus
45 Nether Stowey, Dowsborough and Withyman's Pool

Walk45 ♦♦ 7.8 miles, 475m, circular, bus
46 The central Quantock woods

Walk46 ♦♦♦ 8.6 miles, 550m, circular
47 Kingston St Mary to Bicknoller

Walk47 ♦♦♦ 11.3 miles, 500m, linear with weekday bus connection
48 Triscombe and Will's Neck

Walk48 ♦♦ 4.7 miles, 310m, circular
48A Aisholt, Hawkridge Reservoir and Lydeard Hill

Walk48a ♦♦ 6.8 miles, 355m, circular
49 Fyne Court, Ruborough Camp and Cothelstone Hill

Walk49 ♦♦♦ 8.9 miles, 490m, circular, weekday bus
50 Fyne Court and Kingston St Mary

Walk50 ♦♦ 6 miles, 300m, circular, weekday bus
50A Kingston, Cheddon and West Monkton

Walk50a ♦♦♦ 9.6 miles, 270m, circular, weekday bus
The

Herepath - some information about the Exmoor Herepath (Saxon military road) that runs through the area, and two suggested walking routes.
There are some path closures and diversions in the Fyne Court area, where the National Trust is managing trees affected by ash dieback. Please check the NT ash dieback web page for details.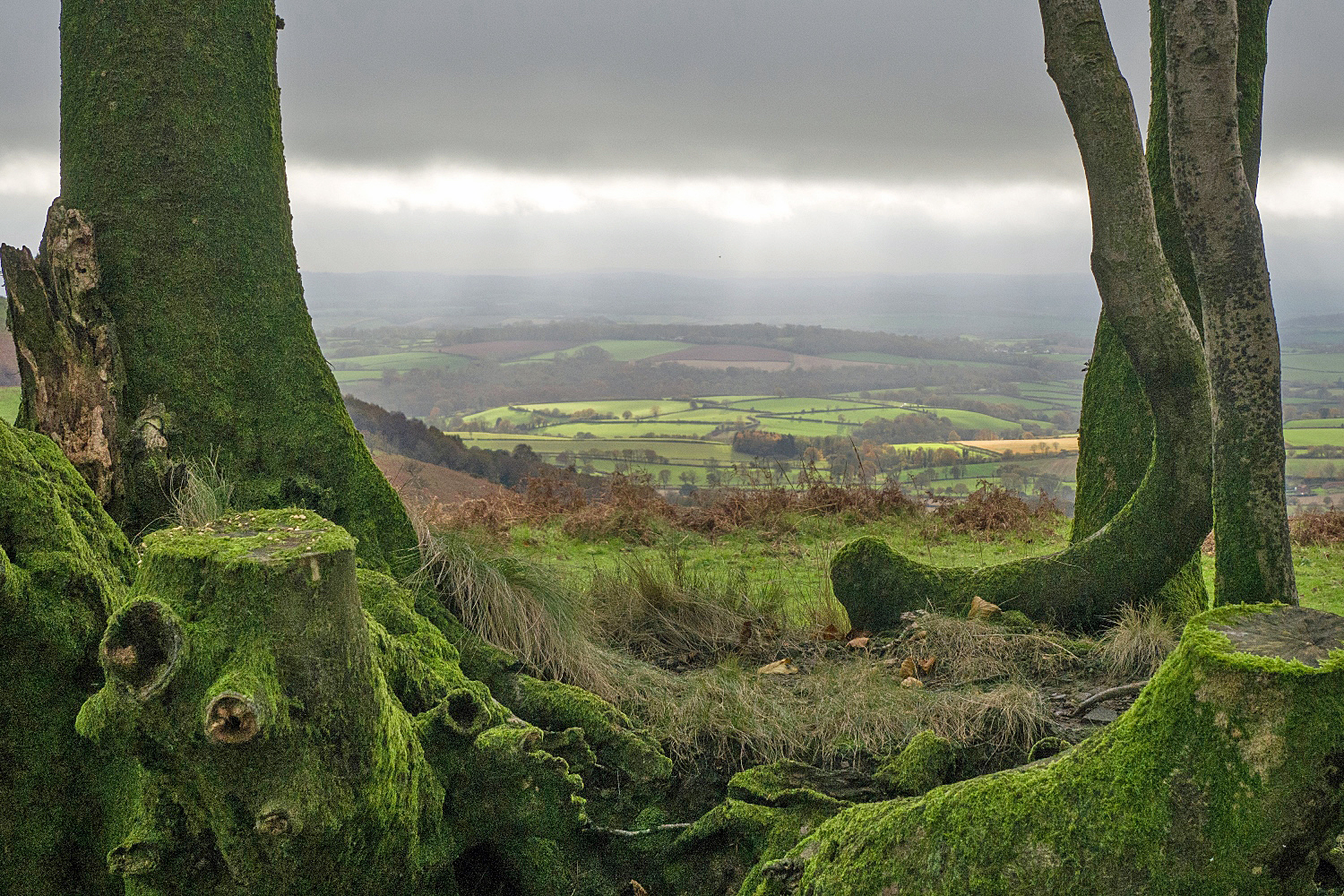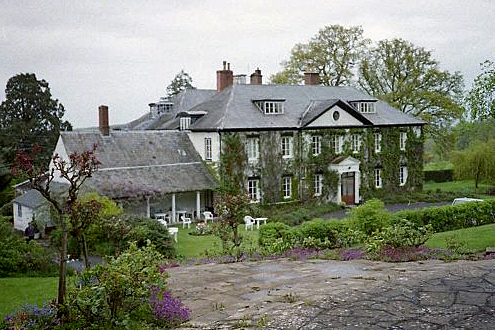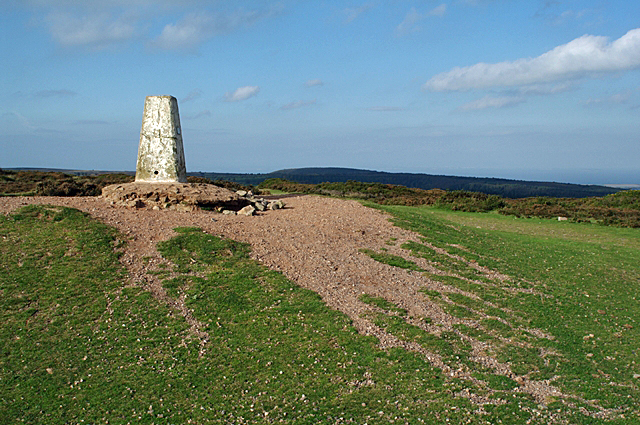 From Triscombe Stone; Alfoxton House; Will's Neck. © Stan Lester.