Walks on central Exmoor: north of the B3224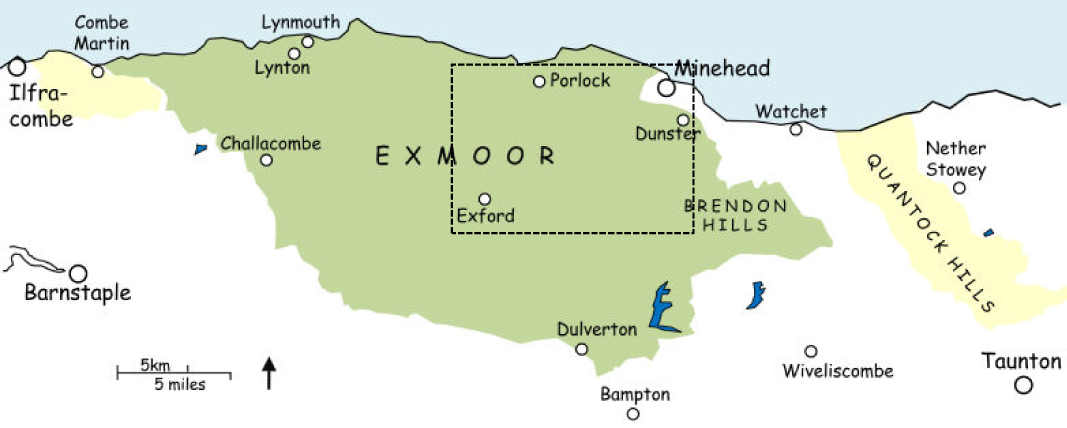 This page covers the area between Exford and Winsford north to Porlock and Dunster, including Dunkery Beacon and the area around Wheddon Cross.
Click next to the pdf icon to download the route. Read the

safety information, and click

Map symbols for a key to the maps in the walk instructions.
14 Horner, Stoke Pero and Dunkery Beacon

Walk14 ♦♦♦ 8.2 miles, 695 metres of ascent, circular
14A Horner, the Dunster Path and Luccombe

Walk14a ♦♦ 6.5 miles, 370m, circular
24 Exford to Dunster via Dunkery Beacon

Walk24 ♦♦♦ 11.5 miles, 495m, linear, connecting bus
26 Exford to Winsford and back

Walk26 ♦♦♦ 10.9 miles, 525m, circular, bus
29 Wheddon Cross to Dulverton

Walk29 ♦♦♦ 10.5 miles, 540m, linear, connecting bus
29A Wheddon Cross and Dunkery Beacon

Walk29a ♦♦♦ 10.5 miles, 700m, circular, bus
29B Around Wheddon Cross

Walk29b ♦♦ 7.2 miles, 375m, circular, bus
30 Wheddon Cross to Dunster via Clicket

Walk30 ♦♦♦ 9.6 miles, 400m, linear, connecting bus
The

Herepath - some information about the Exmoor Herepath (Saxon military road) and two suggested walking routes.
There are some long-term path closures and diversions in the Horner Woods and Selworthy area, where the National Trust is managing trees affected by ash dieback. Please check the NT ash dieback web page for details.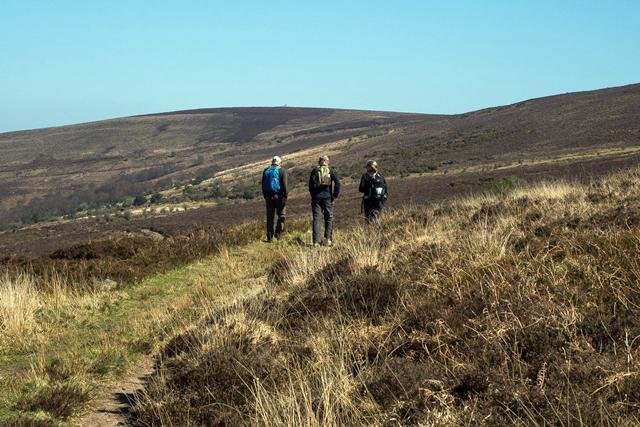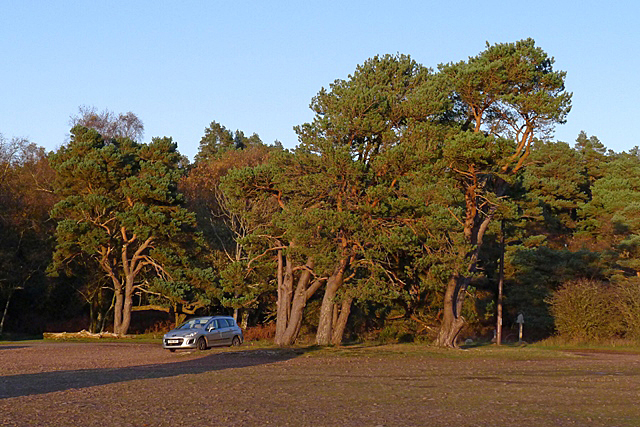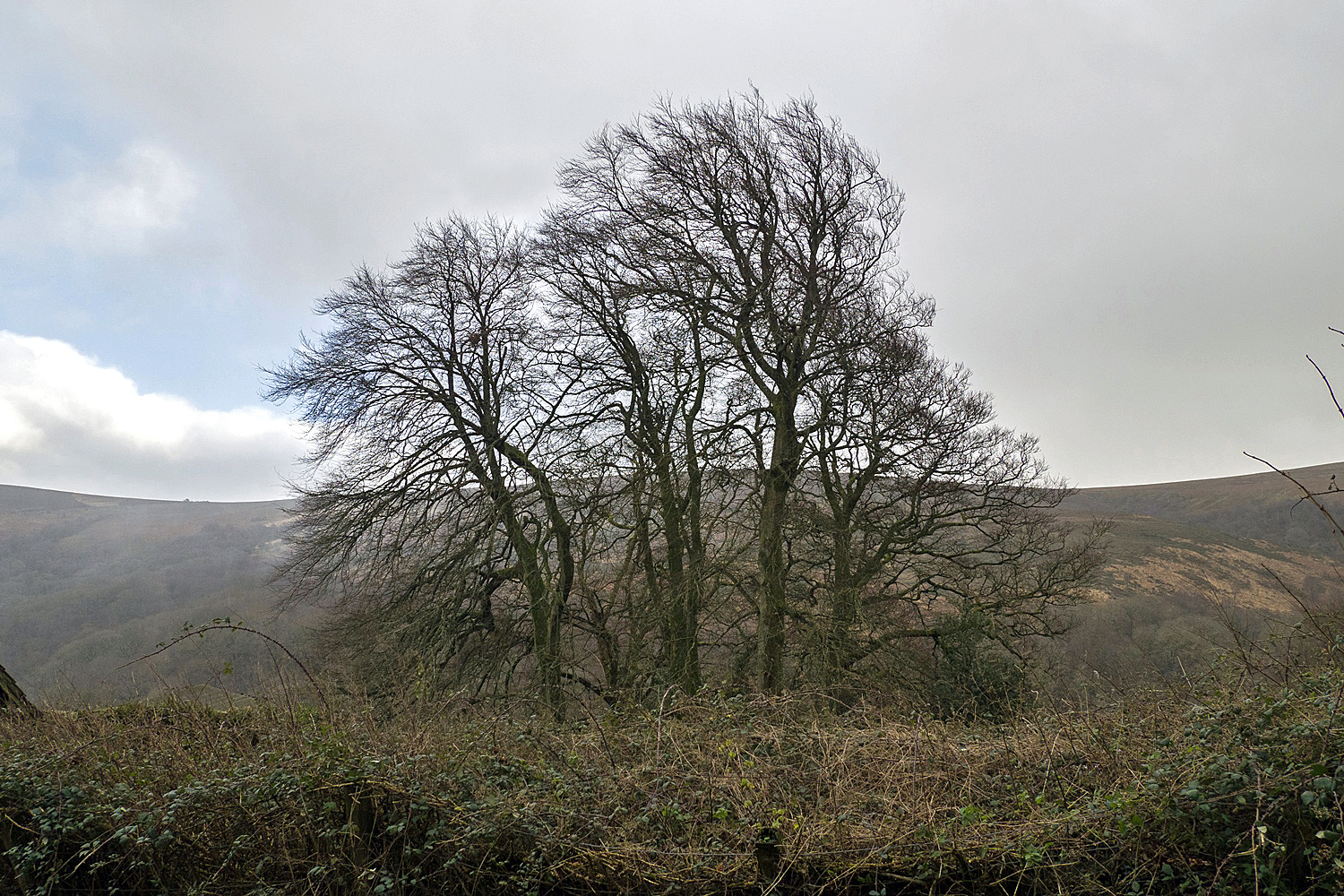 Ascending Dunkery; Webber's Post; Cloutsham. All © Stan Lester.