Buses and trains
Despite quite drastic cuts to services in recent years, around half of the walks described on the site can still be reached by bus at least on weekdays and Saturdays - depending, of course, on where you are starting from. The attached catalogue gives a list of bus (and seasonal train) routes in the region.
For up-to-date timetables, consult Traveline South West or Bus timetables for buses, and the West Somerset Railway site for trains – or call into one of the tourist information or National Park centres.
Bus and train file:

Buses trains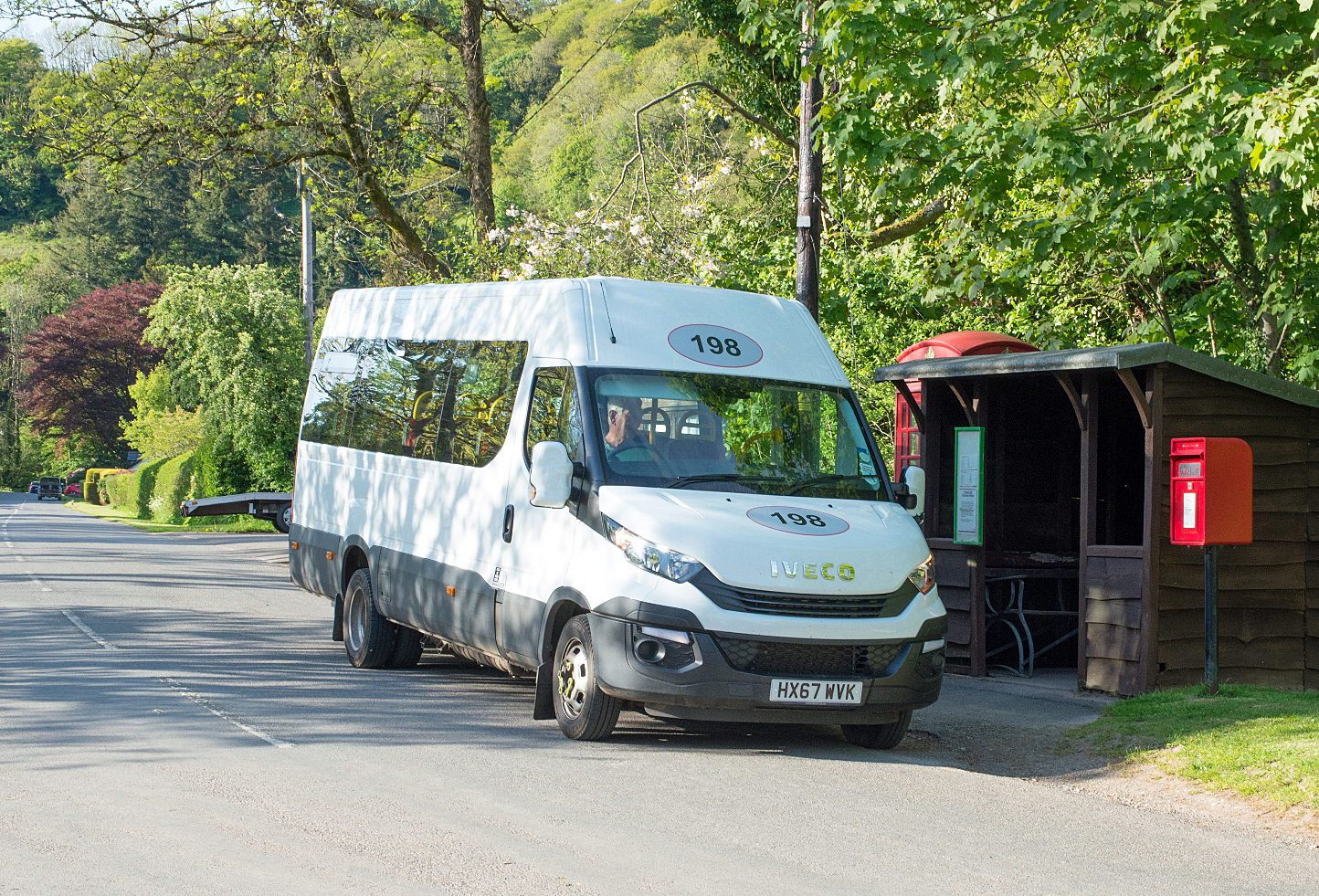 198 bus at Winsford. © Stan Lester.