About the site
This site presents walking information about the Exmoor and Quantocks region in west Somerset and north Devon, including a selection of walks with detailed descriptions. Please read the walks introduction first, then for walk descriptions either use the linked map at the bottom of the introduction page, or go to the individual sections for the area you are interested in.
I try to keep the information on the site up-to-date, but it's a spare-time activity and there will be changes that I miss. Please email me (editor<at>exmoorwalker.uk) if you come across any errors, unclear instructions, out-of-date information or just want to comment on any of the walks. I will aim to update obvious errors as soon as I can, while anything that requires me to re-walk a route or a section will take a little longer.
The information on this site is provided freely and in good faith to help users explore the Exmoor and Quantocks region. I'm not a professional walk leader, none of it is guaranteed in any way, and there will be errors and omissions. It is your responsibility to use the site sensibly, to read and take note of the warnings relating to specific walks or walking in general (including use of GPX files), to assess how suitable each walk is for you, and to take into account (among other things) your level of fitness, surefootedness and head for heights, as well as the weather conditions and where relevant the tide times. I sincerely hope you don't have an accident or injure yourself, get lost, experience hypothermia, dehydration or sunstroke, get cut off by the tide, arrive at the café just as it shuts, or miss the last bus (or find that it's been withdrawn from service), but I can't take any responsibility if you do!
Everything on this site is the property of the site owner. You may print and copy anything for personal or non-chargeable use (e.g. walking groups, guest accommodation, tourist information) provided that it is acknowledged as coming from exmoorwalker.uk.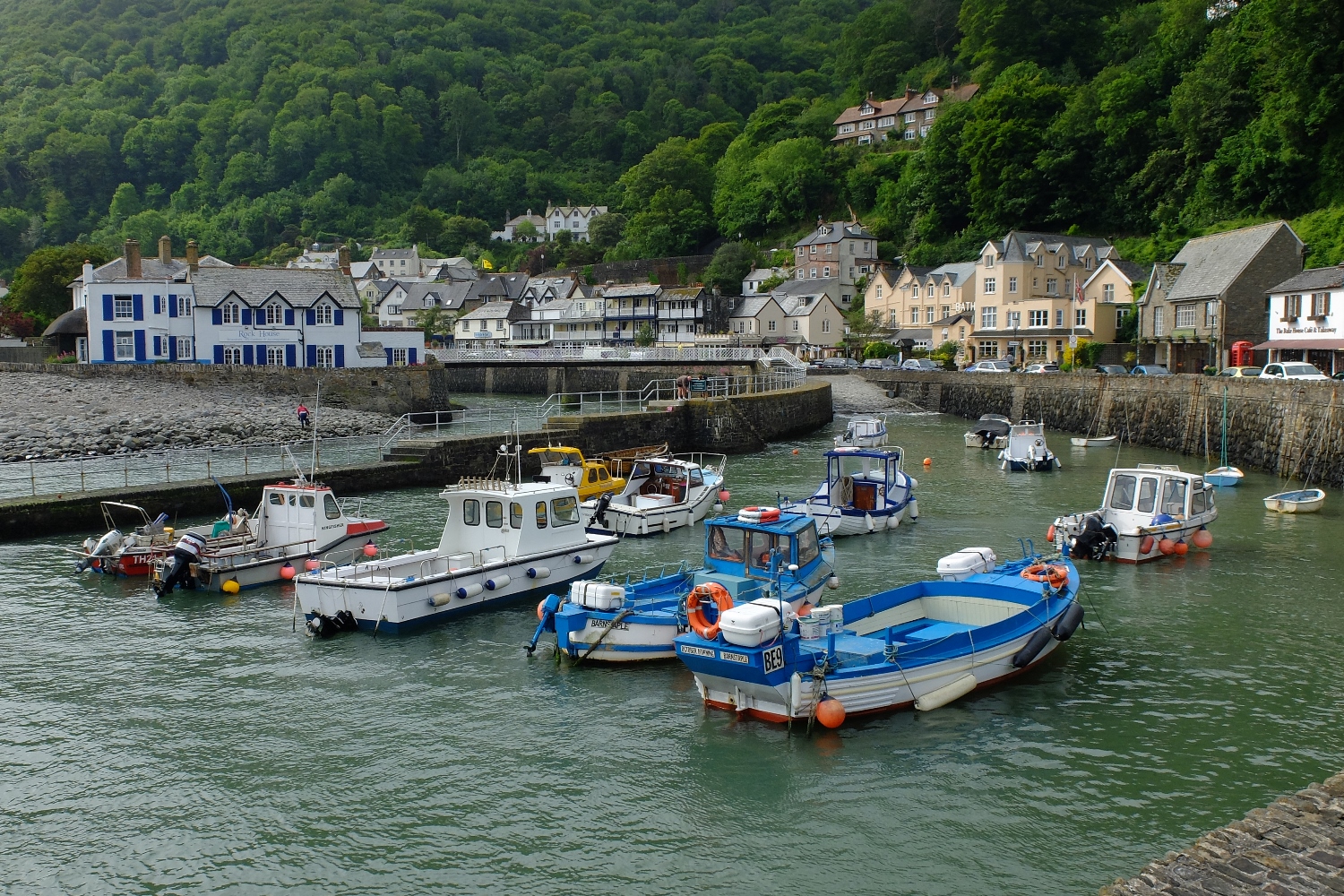 Lynmouth. © Stan Lester.