A Country Code
Any rural area is first and foremost a home, a workplace and a habitat. Following a simple country code, such as the one below that is based on the more detailed Countryside Code, does much to protect the landscape and avoid conflict between the different users of the countryside.
Respect local people and visitors using the countryside. In particular, when driving slow down and wait for walkers, cyclists, horses, livestock and wild animals, and whether you are driving, riding or on foot, don't hinder people at work.
There is no blanket speed limit on Exmoor or the Quantocks other than the national one, but 40mph (as on Dartmoor) is a sensible limit on the open moor. On the other hand, don't crawl along trying to drive and admire the view at the same time.
Park considerately. Particularly if you are walking as a group with several cars, leave enough spaces for local people – for instance to visit shops, post offices and churches. Get permission before leaving your car in pub or café car parks while you walk.
Keep to designated paths and land that you have the right to be on, and avoid actions that could cause damage – such as walking on crops or historic sites, and climbing over walls and fences. If you have no choice but to climb over a gate, use the side next to the hinges.
A right of way means that you have a right to pass through, not to hinder people who are working or taking part in other leisure activities, or to invade privacy for instance by having your lunch overlooking a house or garden on the route.
Leave gates as you find them – or as indicated on signs.
Take litter home with you, or put it in litter bins where they are provided.
Don't remove or damage plants, trees, wildlife or rocks.Be careful with naked flames and cigarettes – fires can be devastating to plants, wildlife and farming.
Ensure that dogs are under control and do not worry livestock or wildlife, including ground nesting birds.
On access land, dogs must be kept on a short lead from the beginning of March to the end of July. Clean up any dog mess.
Respect any local orders and variations – for instance when footpaths and access land are closed, or there are temporary restrictions on dogs. Follow any local advice and signs.
Make sure you are well-prepared for the activity you are planning to do. In particular, check the weather forecast and where appropriate the tide times, and go equipped for the conditions – as well as any unexpected changes.
There may be the odd occasion where you need to assert your rights as a walker. Avoid doing this in a way that is aggressive or obstructive – if you get a less than civil response, you can always report it (along with any obstructions to rights of way) to the National Park Authority on Exmoor, the local authority's Footpaths or Rights of Way Officer elsewhere, or the police if you are threatened.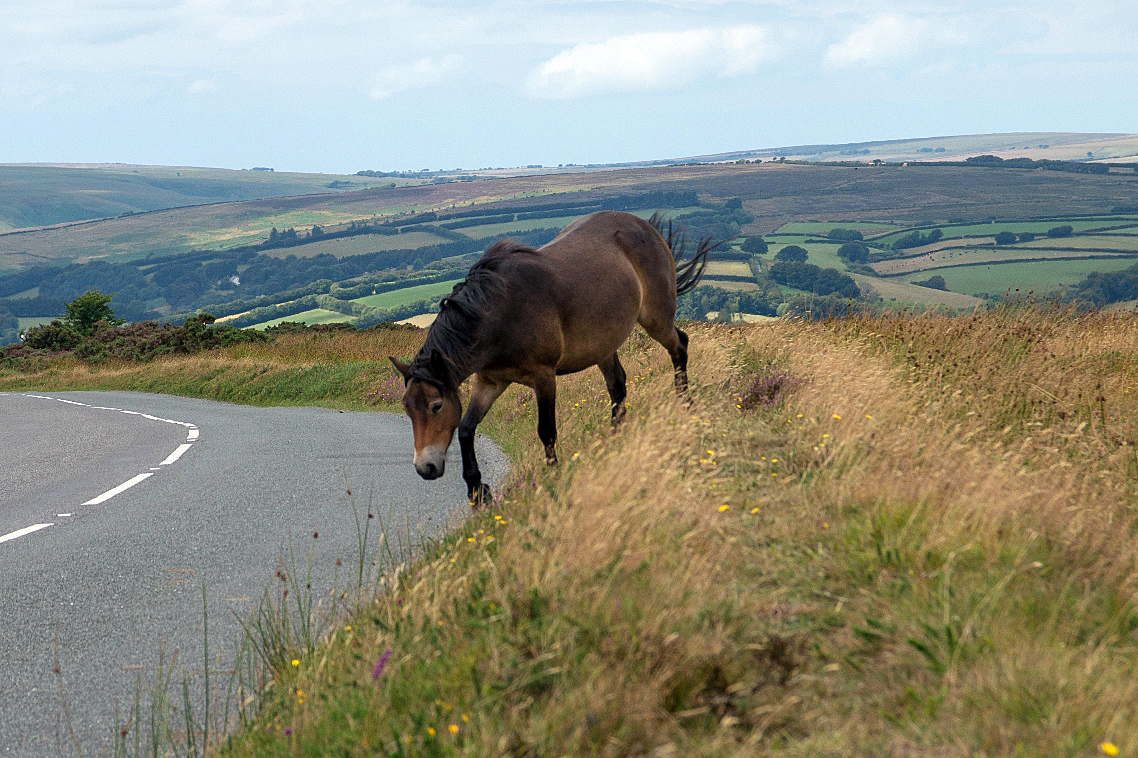 Exmoor pony on Winsford Hill. © Stan Lester.