Withypool
Walking Dulverton and area is now out!
The book describes 14 main walks, with 30 routes in all, covering the area between Bampton, the Ansteys, Exford, Winsford and Wimbleball Lake, centred on Dulverton. Most walks are between 5 and 14 miles, and there is a town trail and a short walk to Marsh Bridge and Court Down.
The book is available from the National Park Information Centre, Exmoor Society and the Tantivy in Dulverton, the Village Shop and Post Office in Withypool, the Exmoor Stores in Exford, or directly from this site (see the book page). If you want to order it from a bookshop the ISBN is 978-0-9555441-2-5.
Book updates are here:

bookupdates.pdf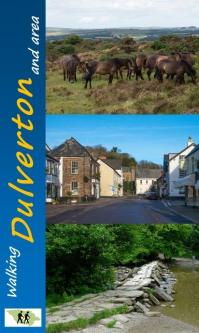 Another new Croydecycle map has just come out, 53 Exford. It sits between the Dulverton and Horner/Dunkery ones and covers the area between Simonsbath, Exford, Withypool and Winsford. I will update the walk descriptions in the area to include reference to the map.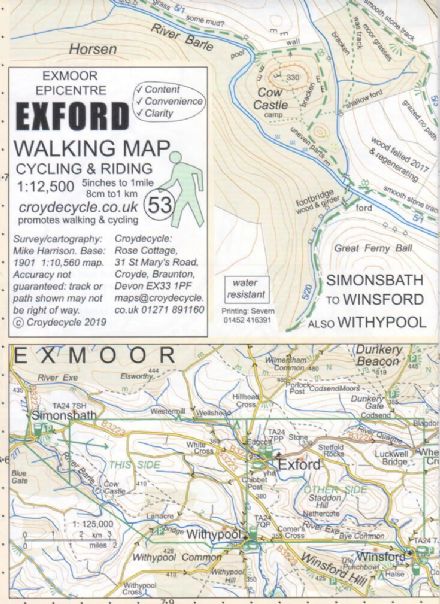 There's a new Croydecycle map just out covering the area between Dulverton, Winsford and Withypool: http://www.croydecycle.co.uk/north-devon-walking-maps_large.htm#dulverton Covers walks 27, 28, most of 25, and planned 27A. This is my home territory and I'm finding it very useful - I now have multiple copies!
One correction to the bus information on the map, the 198 bus to Wheddon Cross, Dunster and Minehead leaves Dulverton at 10am (via Winsford and Exford) and 3pm (direct). There's also an earlier bus, at 7.10am on Saturdays and school holidays (via Winsford and Exford), and 7.50am (bus 467) on schooldays (not via Winsford and Exford!). I find the 10am bus useful for connecting walks such as 24, 25, 26 and 29.