Wimbleball
I have added two more walks to the site:

walk26a.pdf An alternative circuit from Winsford, circling Winsford Hill anticlockwise.

walk39b.pdf A figure-of-eight on the eastern side of Wimbleball Lake, starting from Bessom Bridge and including the old church (St James's Tower) at Upton Farm.
I'm concentrating on updating existing walks so these will be the last new walks for a while.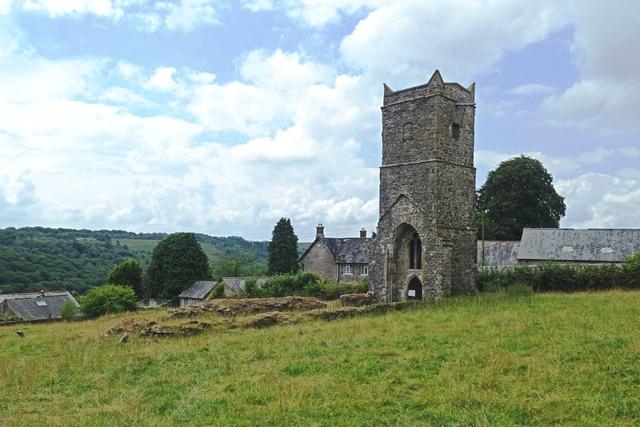 St James's Tower, Upton
The tea rooms at Hinam Farm near Dulverton and Pulhams Mill near Wimbleball Lake have both closed. I have updated the relevant walks to remove reference to them.
Some better news, Egans at Boeveys in Simonsbath has finally opened. From my one visit [update - now several visits] so far I can recommend it. It doesn't have a huge amount of room for large groups (there's some outdoor seating at the back), but the coffee and cake were excellent. They also do light lunches.
I have also reorganised the information on the Herepath so that it is all on one pdf file and taken down the separate Herepath page. The Herepath notes can be found here

herepath.pdf, or via the Quantocks or Central Exmoor-North pages.